Beslag & Metall
Beslag & Metall is a family business from Ekenässjön in Småland that supplies steel products, primarily for the automotive and furniture industry.

PMC Cylinders
PMC is the leading supplier of hydraulic solutions for industry.

Zinkgruvan Mining
Zinkgruvan Mining is an underground mine at Zinkgruvan, the company mines, mills and enriches zinc, lead and copper ore.

NIBE
NIBE is the largest manufacturer of domestic heating products.

SKF
Production of spherical rollers and ball bearings. On the site also product development and laboratory.

Norrköpings Hamn
One of the country's largest and most modern full service ports with loading between rail, road and maritime transport.

Volvo CE
The production unit is located in Eskilstuna and producing for construction equipment components.

Volvo
Plant in Skövde which manufactures diesel engines.

Mixum AB
Food wholesaler in Motala with brand "Bröderna Franzen". Production of ready-made foods such as pies, home-cooking dishes and green salads.
Ortonovo växthus
In the greenhouse growth of fresh herbs and spices for use in different meals..
The greenhouses are located in Ekerö about 20 km west of Stockholm.

Rydbergs Foodmark
Sweden's largest producer of mayonnaise-based salads, mayonnaises, wet sauces and dressings and pastes under the brand Rydberg. The factory is located in Klintehamn.

Arla Foods
The factory is located in Vimmerby and manufactures various forms of milk powder to the food industry.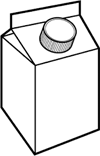 Flaka Mjölk
Milk production on the dairy farm in Gullringen outside Vimmerby

BT in Mjölby
Production and development of fork lifts. The production headquarter and the manufacturing plants are located in Mjölby.

Industrikablage
Production of cables and mounting systems. The manufacturing is located in Tranås.

Kroonpress AS
Kroonpress is the Baltic region's largest printing company. The company is located in Estonia's second largest city Tartu and currently has an annual turnover exceeding EUR 30 million. The products consist of newspapers, magazines and various forms of advertising. The products are sold in nine European countries.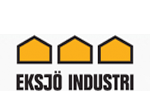 Eksjö Industri
Eksjö Industri is a fully equipped sawmill. It is part of the Group Eksjöhus Industrier AB. Annual production exceeds 60,000 cubic meters of sawn timber.

Älghult Snickeri
Produce various bathroom interior designs. Production takes place in Älghult, Kronoberg län.

JK Trä
Sawmill processing. Production amounts to 42 000 m3 annually and the company is located in Lenhovda.

Setra group
Sawmills in Hasselfors that annually produce 270 000 m3.

Skyllbergs bruk
One of the oldest Swedish companies, dating back to the 1300s. Have a variety of activities, but the body is the production and processing of steel products.

Boxholm Stål AB
The business specializes in cold drawn steel. The headquarters and the manufacturing plant are located in Boxholm in Östergötland. The capacity is 50 000 tonnes per year.

Degerfors Förzinknings AB
DEFAB is one of the country's leading mercenary galvanizers and is a subsidiary of Skyllbergs Bruks AB. The company is located in Strömtorp near Degerfors.

Holsbyverken
A foundry that produces gray and ductile iron with a production capacity of 17,500 tons per year.

Autoform
Manufacturer of plastic parts for the automotive industry. Customers are car manufacturers such as Volkswagen, Audi and Volvo but also the caravan manufacturer Kabe. The production facilities are located in Malung.